Babar Khan



Qualification
– Masters in Electrical Engineering: City University, New York, USA
– Bachelor's in electronics Engineering, NED University, Karachi



Designation


– Investor and Entrepreneur



Relevant Experience Working as Board Member


– A telecom professional, worked at the C level and built large-scale organizations.
– CEO, EMS, a company involved in Telco technology services and smartphones, business spread in 52 countries, over 100 mobile phone operators.
– Member BOD Emitac group, a well-diversified group operating in the technology and healthcare industry.
– President and CEO, Pakistan Mobile (Ufone), an Etisalat company.
– Member BOD, Ufone
– Member BOD Pak Datacom
– Passionate about education and supports all efforts to enhance the level of education of the underprivileged children



Contribution Towards School


– Serving as member BOG at the school, supporting and guiding management to achieve excellence
– General uplifting of school infrastructure, massive renovation drive was sponsored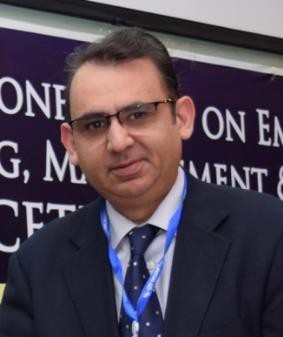 Muhammad Sabur Sethi



Qualification
– Bachelor of Science (BS) in Management Information System: Alliant International University, San Diego, California, USA
– National Diploma from Business and Technical Education Council (B/TEC) in Computer Studies: Brooklands Technical College, Weybridge, Surrey, UK



Designation


– Chairman Education Standing Committee KPK, Pakistan



Relevant Experience Working as Board Member


– A seasoned entrepreneur and senior-level business professional with several years of successful history in setting up and managing mass-scale education and other private enterprises in Pakistan and UAE.
– Associated for a long with distinguished forums and councils in Pakistan and abroad in the capacity of senior office bearer and advisor.



Contribution Towards School


– Evaluating analysis of students' achievement against teacher observation
– Financial support to upgrade school resources and manage maintenance work.
– Involvement in staff selection and HR related advised



Muhammad Ismail Mughal – FCA



Qualification
– Bachelor of Commerce – (HONORS)
– Master of Commerce –  (From Hailey College of Commerce Lahore, Pakistan)



Designation


– Chartered Accountant



Relevant Experience Working as Board Member


– Chartered Accountant qualified in 1970 and admitted as an associate member of the Institute of Chartered Accountants in England & Wales.
– International practice experience as a Chartered Accountant in the UK, Africa, and UAE. Resident in UAE for last 40 years as a professional Chartered Accountant.
 
– Part-time lecturer in Africa and London. Recently gave a lecture to Business students of American University on audit and assurance services.
 
– Conducted in-house workshops on staff training in audit methodology
– Conducted staff training course for clients
– Attended many international conferences held in the Middle East, UK, France, Germany, Hong Kong
 
– At times addressed gatherings of chartered accountants on various professional topics                              


Contribution Towards School


– Non-executive director of  Mice an interior fit out company
– On Board of various not-for-profit organizations and schools.
– Board member Pakistan school Ras al Khaima.

Ashraf Mohammed Amdani
Qualification
– BSc (Hons) in Statistics from Karachi University
– MBA in Finance

Designation
– Entrepreneur, Investor, and Philanthropist

Relevant Experience Working as Board Member
– Access to high-quality healthcare and education are the foci of many of Amdani's philanthropic efforts.

– He serves on the Board of the United Heritage Institute Free Clinic. He serves as a trustee of the Childlife Foundation, which devotes itself to providing specialized and hi-tech primary care to children in Pakistan, and also a trustee of the World Memon Organization (WMO).
 
– He has also served as Endowment Community Chair at OBAT Helpers, a nonprofit organization that helps support and educate refugees in Bangladesh.
 
-Amid the COVID-19 pandemic, Mr. Amdani expanded his philanthropic contributions. In April 2021, Amdani and his family donated two million facemasks to local colleges near American Textile & Apparel headquarters in south Florida.       

– Moreover, Grupo Karims has amplified Amdani's efforts to help counter COVID-19 by also donating over 700,000 pieces of personal protective equipment as well as at-home meal bags in Mexico, Honduras, Pakistan, and the United States.

– Behind the scenes, Amdani has also helped guide Grupo Karim's efforts to invest in healthcare access in Honduras as well as a variety of public education initiatives in Honduras and Pakistan.

– For over a decade, the Grupo Karims Foundation has financially supported the Indus Hospital, MMI Hospital, and Patel Hospital, all of which are charitable hospitals. Childlife Hospital, of which Mr. Amdani is a trustee, also receives financial support from the Grupo Karims Foundation in its mission to treat over 1.2 million kids a year free of charge.

– In the educational realm, Mr. Amdani serves on the Board of Governors of the H.H. Sheikh Rashid Al Maktoum Pakistani School, in Dubai, which enrolls over 1,468 students. He also backs the Nur-Ul-Islam Academy in Florida, founded in 1996, which enrolls more than 400 students from pre-kindergarten to grade 12.

– Amdani supports the Citizen Foundation, too. With more than 1,650 campuses throughout Pakistan, and more than 260,000 students enrolled, The Economist magazine has called the Citizen Foundation "perhaps the largest network of independently run schools in the world."

– Other charitable endeavors that Mr. Amdani supports include the daily distribution of cooked foods in Karachi and Sindh provinces of Pakistan, as well as the daily distribution of 10,000 parcels of baked bread in the remote Khyber Pakhtunkhwa region of Pakistan
                      
Contribution Towards School
– In the educational realm, Mr. Amdani serves on the Board of Governors of the H.H. Sheikh Rashid Al Maktoum Pakistani School, Dubai, and has been contributing generously to the H.H. Sheikh Rashid Al Maktoum Pakistani School, Dubai